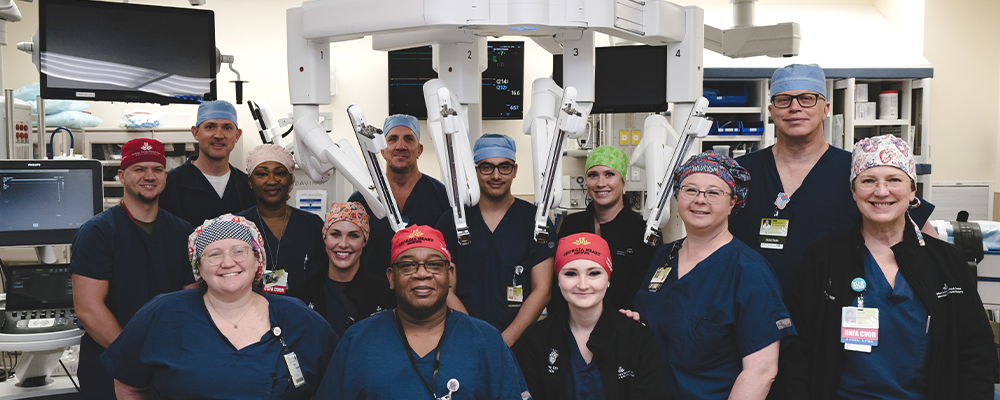 One of the latest, more unique clinical services now offered at Georgia Heart Institute is the Minimally Invasive Robotic Heart Surgery program. Staying true to the promise of delivering forward-thinking and innovative care for patients, being able to provide a minimally invasive surgical option for candidates who qualify is an added strength to an increasingly robust destination for cardiovascular care.
Leading the charge is surgeon T. Sloane Guy, MD, MBA, FACS, FACC now the Director of Minimally Invasive Robotic Heart Surgery at Georgia Heart Institute, a proud partner of Northeast Georgia Physicians Group (NGPG). With an extensive list of awards and memberships in professional societies, including military decorations during his time as a U.S. Army Trauma Surgeon, Dr. Guy exhibits strong leadership while maintaining a spirit of teamwork within the OR. Every placement and movement of the techs, nurses, and anesthesiologists, surgical tech first assist, to Dr. Guy himself, is an orchestrated dance to ensure the entirety of the surgery is as efficient and fluid as possible.
The most recent addition to the Robotic Cardiothoracic Surgery team is Karen A. Gersch, MD, FACC, FACS. Specializing in a wide range of robotic surgery procedures like Dr. Guy, Dr. Gersch also brings to the table her expertise in Robotic Assisted Lobectomy/Segmentectomy for lung cancer patients, an enthusiastic collaboration between the cardiothoracic surgeons and oncology program at Northeast Georgia Medical Center (NGMC).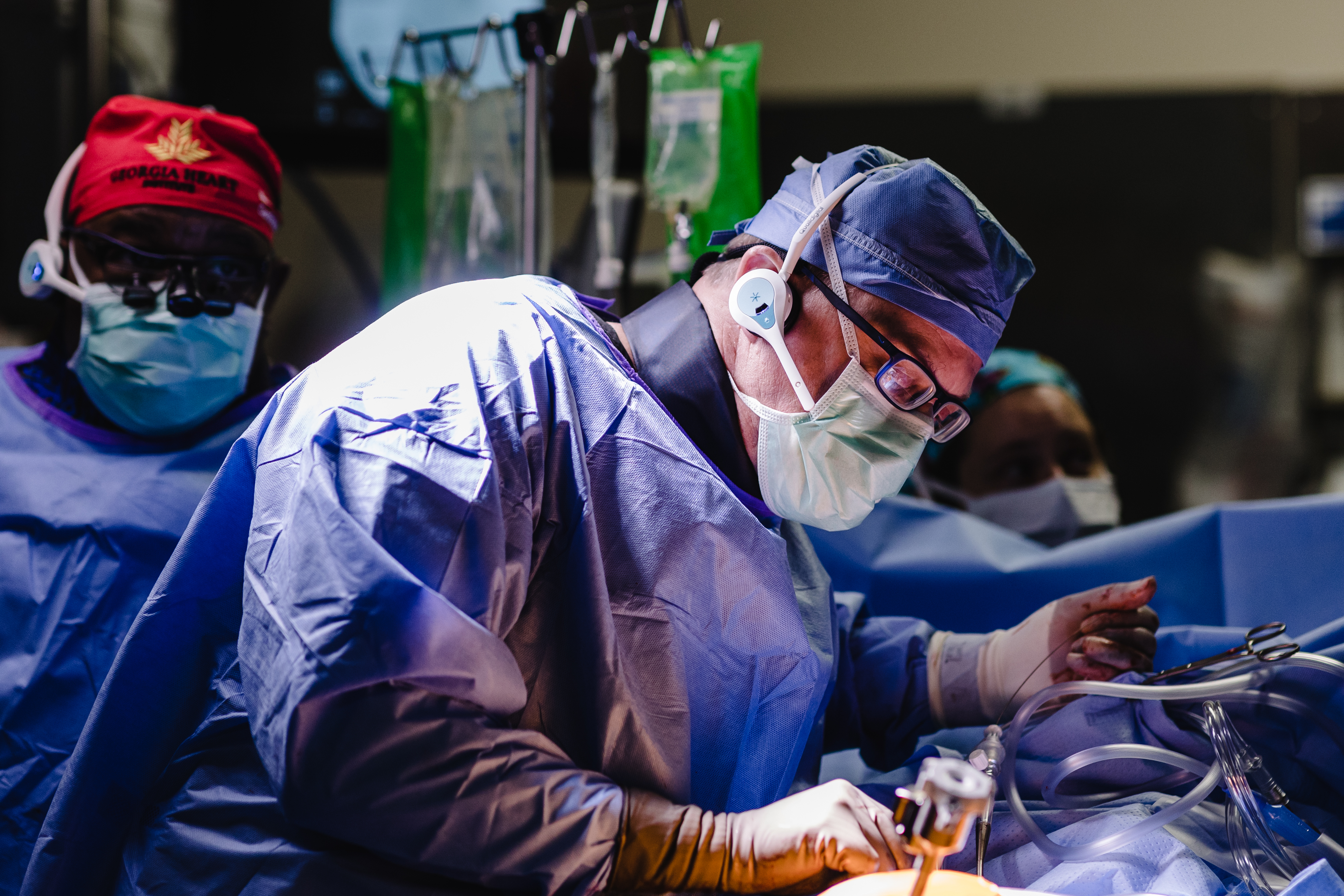 Currently, Georgia Heart Institute's Minimally Invasive Robotic Heart Surgery Program offers robotic surgery procedure options for several conditions including:
Mitral Valve Disease
Atrial Fibrillation (Afib)
Aortic Valve Disease
Atrial Septal Defect
Coronary Artery Disease
Hypertrophic Cardiomyopathy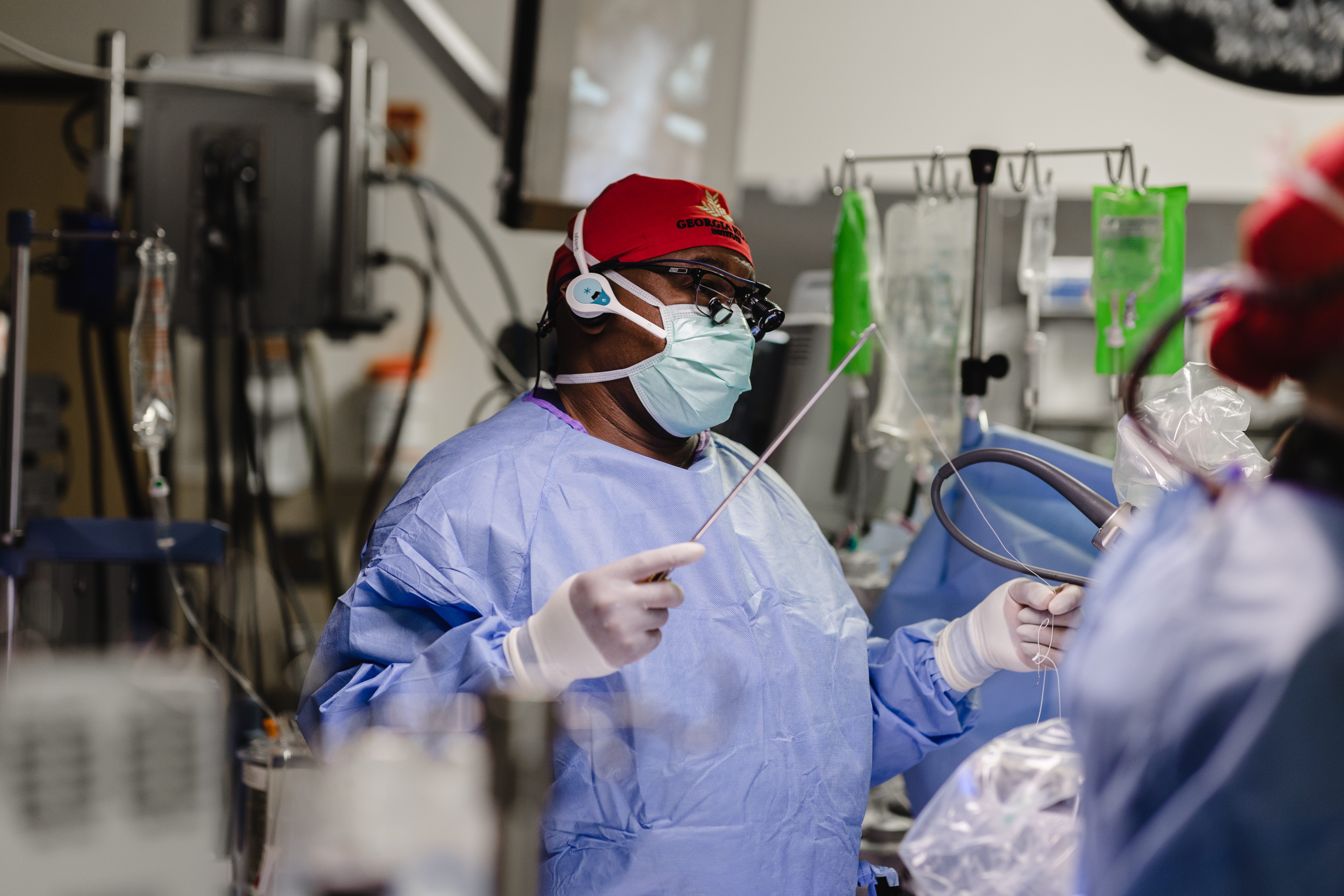 With surgical options that include:
Mitral Valve Repair & Replacement
Aortic Valve Repair & Replacement
Coronary Artery Bypass (CABG)
Off-Pump Bypass
Heart Tumor Resection
Maze Procedure
Pacemaker/ICD Placement
Septal Myectomy
Coronary Unroofing for Myocardial Bridge
Atrial Septal Defect Repair
The Minimally Invasive Robotic Heart Surgery Program officially launched in November of 2022 and continues to grow, giving referring providers and their patients access to cutting-edge care in the northeast region of Georgia which includes rural areas, bordering surrounding states like the Carolinas, Tennessee, and Alabama.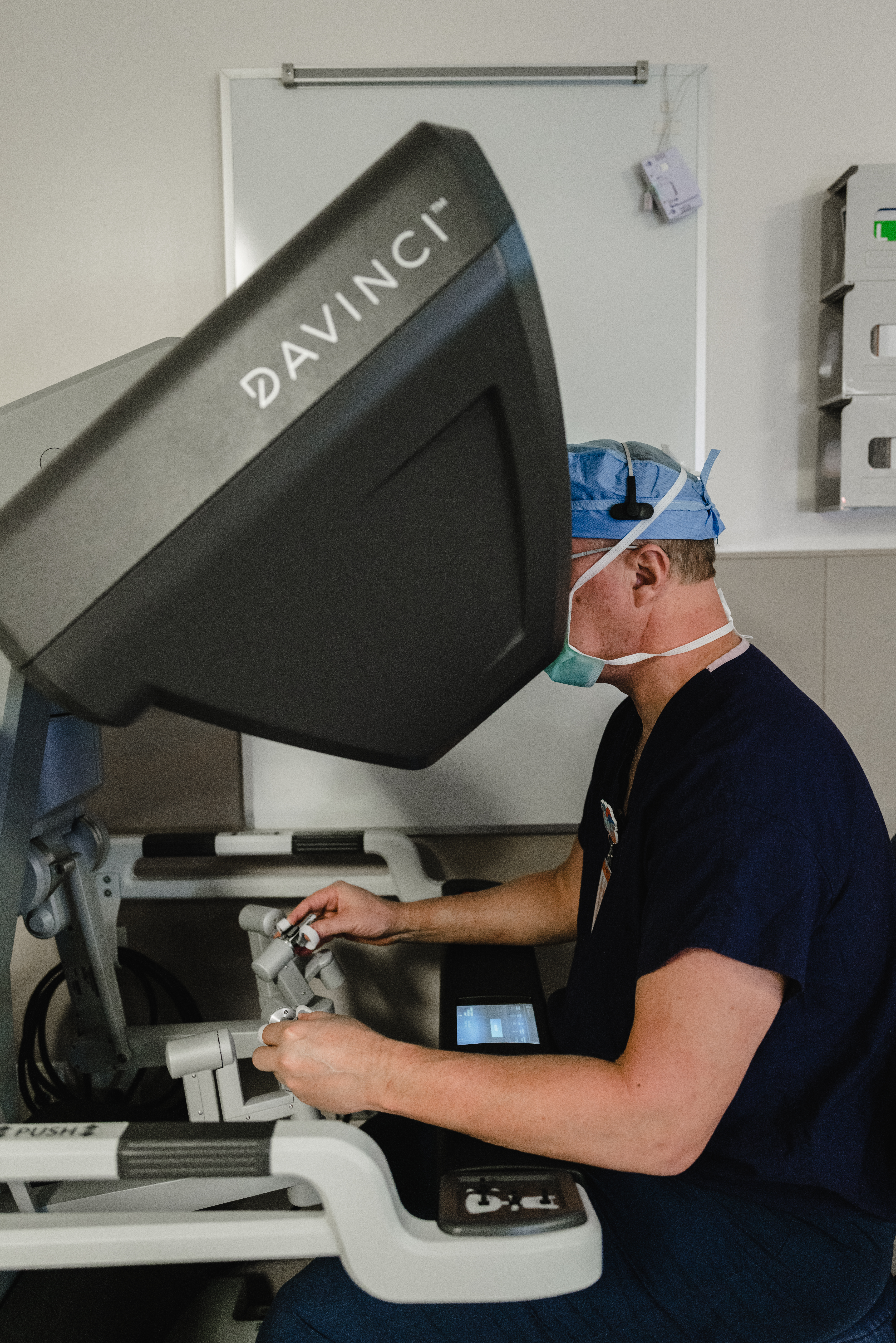 *Referring Clinicians* 
If you are a clinician who needs to refer a patient for cardiothoracic surgery, please contact our program directly at 770-212-3268. Our program coordinator can answer any questions you have and help schedule your patient to see one of our board-certified cardiothoracic surgeons.