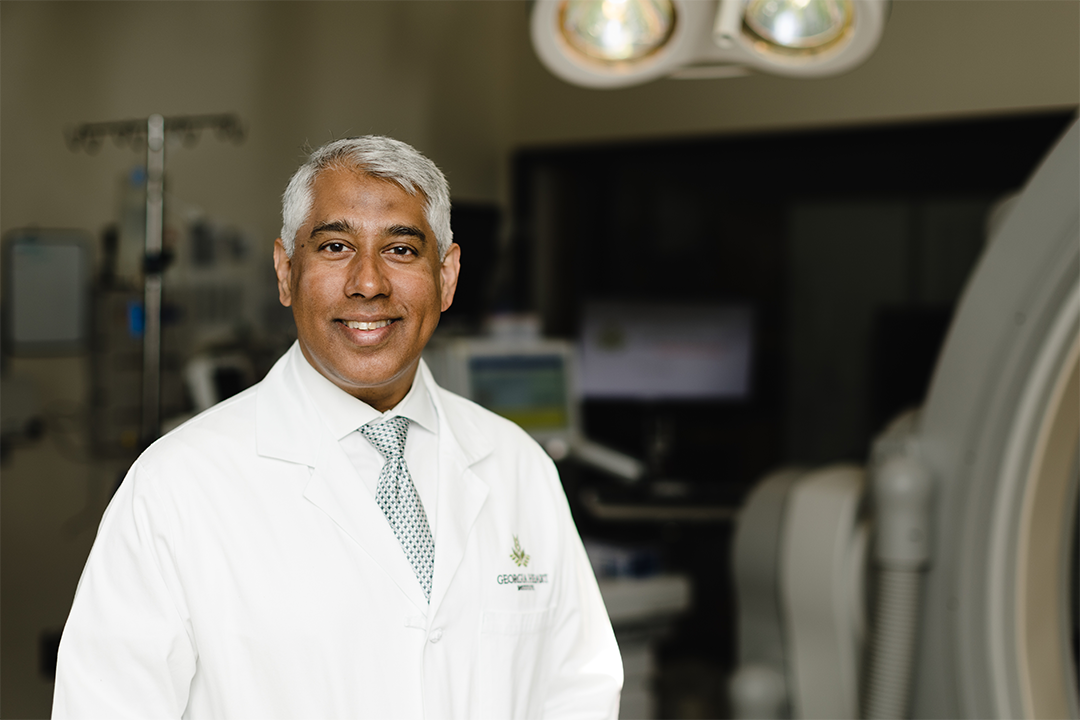 Karthik Ramaswamy, MD, is returning home to north Georgia and rejoining the electrophysiology program he started nearly two decades ago. A native of Smyrna, Georgia, Dr. Ramaswamy was director of the electrophysiology laboratory at Georgia Heart Institute from 2004 to 2011. He received his training in cardiology and cardiac electrophysiology at the University of Texas Southwestern in Dallas, Texas.
"I'm excited to return to my home community and be a part of the renowned heart program at Georgia Heart Institute again," said Dr. Ramaswamy. "Since my previous time here, the growth in size and quality of the heart and vascular services at Northeast Georgia Health System (NGHS) has been truly impressive."
With over 25 years of experience, Dr. Ramaswamy specializes in electrical issues of the heart. In particular, his areas of interest include atrial fibrillation (Afib) treatments and device therapies. He was the first electrophysiologist in the state of Georgia to perform a robotic ablation and cryoablation. He will be caring for patients at Georgia Heart Institute's Blairsville and Gainesville locations.
"We're proud to welcome Dr. Ramaswamy back to the team at Georgia Heart Institute," said Habib Samady, MD, interventional cardiologist and president of Georgia Heart Institute. "He joins a well-experienced team and will bring excellent care to the patients in this community."
To learn more about the electrophysiology program at Georgia Heart Institute and refer a patient to visit with Dr. Ramaswamy, visit www.georgiaheartinstitute.org/EP or call 770-848-7885.